| | |
| --- | --- |
| | Film Capabilities |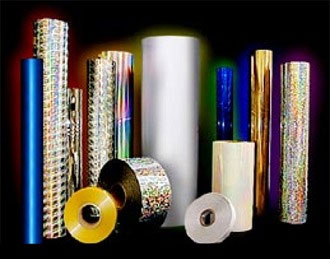 "PLS Laminators are Capable of Laminating Just About Anything!!!"




The PL-227hp is a 27" laminator capable of laminating films less than 1 mil thick thru 10 mils. This laminator can laminate both thermal and pressure sensitive films (cold). All PLS laminators are capable of laminating polyester, polypropylene, nylon, vinyl, and even exotic and less common materials. Many laminating professionals and even some laminating film manufacturers have a common comment; "If it can't be laminated on a PLS machine, it can't be laminated."


There are three laminating processes. Two-sided (encapsulation), one-side laminating, and mounting and/or laminating. All Pro-Lam machines are capable of doing these processes with equal perfection. In addition to this these machines are often utilized in, what some think of as uncommon, it is not unusual to see our laminator in a sign shop being used to apply masking for vinyl sign layout A typical application of the PL-227 is one-side laminating for book covers. These are usually printed, utilizing an inkjet or laser printer, on cover stock. For the best one-side results we recommend nylon laminates. For one-side applications, nylon based films are mandatory to ensure the flattest possible finished product. Laminates other than nylon may cause curling, warping or "window-shading".
Our machines are the most accommodating in their ability to laminate a myriad of substrates using a seemingly endless array of films. Some substrates have a coating that renders lamination either difficult or impossible. For these difficult applications we will be happy to help you find solutions to your lamination needs. Our technical department can advise you on substrate/film combinations that are known to work well. If you have applications that we are not familiar with, we can test them for you.
Just remember, "If it can't be laminated on a PLS machine, it can't be laminated."